Product Marketing Manager
Permanent employee, Full-time · UK/Ireland/Germany
The Cardano Foundation is an independent, Swiss-based not-for-profit organization. The Foundation is tasked with advancing the public digital infrastructure Cardano and works to anchor it as a utility for financial and social systems, thus empowering the digital architects of the future.
The Foundation facilitates the worldwide advancement of Cardano in enterprise applications. It develops infrastructure tooling, strengthens operational resilience, and drives diversity of on-infrastructure use cases as well as the development of sound and representative governance.
Another significant part of the Cardano Foundation's mission is to engage with and support the Cardano community. The Foundation assists in the development of tools the community can use to leverage Cardano to solve problems in new ways.
What You'll Be Doing:
Reporting directly to the Chief Marketing Officer, we are looking for an accomplished and enthusiastic Product Marketing Manager with at least 5 years of experience.
As one of the first Product Marketing Managers at the Cardano Foundation, you will be responsible for driving the successful launch, promotion, and adoption of our cutting-edge blockchain products, solutions, and services.
Conduct market research and competitive analysis to identify key market trends, target audience needs, and positioning opportunities for Cardano Foundation products, solutions and services.
Develop and execute comprehensive product marketing strategies to drive awareness, adoption, and growth for our products, solutions and services.
Collaborate with cross-functional teams, including product development, partnerships and community, to ensure alignment and effective execution of marketing initiatives.
Craft compelling product messaging and positioning that effectively communicates the unique value propositions of our offerings to specific target audiences.
Create engaging marketing collateral, including product sheets, case studies, white papers, and presentations, to support sales and marketing efforts.
Oversee the production of marketing content and coordinate its distribution across various channels - including websites, social media, email campaigns, and industry events.
Analyse performance metrics and feedback to measure the effectiveness of marketing strategies and optimize campaigns for maximum impact.
Stay up-to-date with the latest developments in the blockchain industry and proactively identify new marketing opportunities and trends.
What We Look For In You:
Bachelor's degree in Marketing, Business, or a related field.
Minimum of 5 years of experience in product marketing, specifically within blockchain or financial technology-related industry.
Proven track record of successfully launching and promoting products to target audiences.
Strong understanding of blockchain technology, and decentralised applications (dApps).
Excellent written and verbal communication skills, with the ability to craft compelling and persuasive marketing content.
Proficiency in market research, competitive analysis, and data-driven decision-making.
Demonstrated ability to collaborate effectively with cross-functional teams and manage multiple complex projects simultaneously.
Creative and innovative mindset, with a passion for staying ahead of industry trends and leveraging new marketing tactics.
If you are a results-driven and forward-thinking marketing professional with an understanding of the blockchain ecosystem, we invite you to join our team and play a pivotal role in revolutionising the future of decentralised technology.
About Us
Cardano Foundation has incredible employees from over 24 nationalities, across 3 continents which you will work collegiately to grow the Foundation. 
Here at Cardano Foundation's we are transparent, inclusive, passionate and innovative. As such our mission is to have a positive impact on global change and breed a harmonious working environment for our employees to flourish. 
Benefits:
Our employees have the flexibility and freedom to work from home with flexible working hours. 
All Cardano Foundation employees will have access to a personal annual learning budget dedicated to personal professional and personal development. 
A day a year is dedicated to a departmental team activity fun day out. 
Cardano Foundation gives the opportunity to its employees to dedicate a volunteering day to help the greater community or to be an expert in your field of work within the blockchain community. 
Employees are given additional day off for their birthday. 
Cardano Foundation also rewards days off as per established work anniversaries milestones.
Cardano Foundation strives to provide a diverse, inclusive and welcoming working environment. We are committed being a discrimination free organisation - including discrimination free space with regards to age, religion, race, nationality/ethnic origin, disability, sex, sexual orientation or gender identity.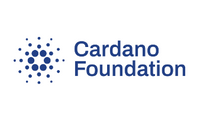 Our mission is to provide meaningful and accessible Cardano education for everyone.