Senior Frontend Developer
We live by one simple phrase: YES WE CANDIS!
YES: Positive Thinking & Persistence - "Optimists find solutions, pessimists find problems." And we know: there is always a solution.
WE: Collaboration & Humanity - The whole is greater than the sum of its parts. We act as a company, but respect each person. We are empathetic and humble.
CAN: Learning & Improving - "Try. Learn. Improve." We accept that we do not know everything and act fast to become better.
DIS: Focus & Ownership - We execute with clear focus and make sure that tasks are delivered.
What You'll Do:
As a Senior Frontend Developer, you have the opportunity to collaborate with Product Owners, Designers, and Machine Learning Engineers to create a best-in-class experience for our customers.
You will not only be producing software, but will also be ensuring its integrity through automated tests. As a Senior Developer, you will mentor others and establish good software engineering principles within the team. You will both own and drive technical project and functionalities from scratch, writing, deploying and maintaining the applications effectively.
Our Tech Stack: JavaScript, TypeScript, Node.js, React, Python, Go, GraphQL, MongoDB, AWS, Docker, Kubernetes
Your Tech Skills:
Strong proficiency in TypeScript
Thorough understanding of React and its core principles
Familiarity with end-to-end testing frameworks such as Cypress or WebdriverIO
Familiarity with unit testing frameworks such as Jest or Mocha
Experience with SaaS products and handling mission-critical systems at scale
Your Attitude:
You can put yourself in the shoes of our users and your teammates.
You have a growth mindset and embrace the opportunity to learn from your work and your teammates. (You're also happy to share your experience and knowledge with others!)
You know that building software is a team effort and are critically aware of how your technical choices affect the success of the company.
You are pragmatic about shipping code on time, but can also acknowledge when it's necessary to take your time.
You're interested in constantly learning how we can build better, more scalable, and maintainable solutions.
Don't worry about formalities. We care about you and your motivation – not the font size of your CV!
Feel free to contact us via e-mail, give us a call, drop by the office, or send a pigeon our way. We're looking forward to hearing from you! :)
Apply
Your application has been successfully submitted.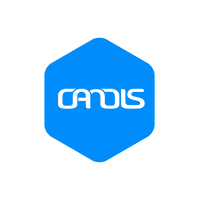 Finance teams use CANDIS