Communications Manager
Permanent employee, Full-time · Switzerland, Ireland or UK
Who We Are:
The Cardano Foundation is the independent, non-profit organization responsible for stewarding the advancement of the public, permissionless blockchain platform Cardano. Our mission is to establish the Cardano blockchain as the future financial and social system of the world for generations to come, driving adoption and facilitating development of the protocol. We aim to de-risk decentralization for regulators and organizations, while also giving the Cardano community the necessary tools and support to leverage the Cardano protocol to solve real world problems.
Based in Switzerland, the Foundation works to facilitate the use of Cardano in mission critical applications across a wide range of industries and markets, anchoring use cases in the off-line world and encouraging active on-chain participation and governance.
What You'll Be Doing:
We are looking for a savvy Communications Manager to join our team. They will support the Global Communications Director to build and protect the reputation of the Cardano Foundation. They will help spread a cohesive narrative through to our target audiences by building productive relationships with the media and other relevant stakeholders in collaboration with our PR agency.
Ideally, you are an organised and grounded communications professional who is able to handle the unanticipated. We expect you to have excellent communication skills and an eye for a story. If you are also confident in your critical thinking and problem solving skills, we'd like to meet you.
Support the development and execution of the internal and external communication strategy for the Cardano Foundation to align with the organization's overarching strategy.
Have a well developed ability to work closely with multiple internal and external partners.
Act as a key contact and advisor for external PR agencies and together manage an efficient press office.
Work closely with the Marketing team to identify profile opportunities around marketing activity and ensure consistency of key messaging.
Prepare written communications materials as required - copywriting of articles, internal communications, media statements and social content (blogs).
Briefing spokespeople ahead of media and other speaking engagements.
Manage executive social media strategy and content.
Ensure adherence to media and external communications policies including appropriate training for spokespeople.
Identify areas for process improvement and recommend ways to increase functional effectiveness and improve operational efficiencies.
What We Look For In You:
4 to 5 years of experience in a corporate communications role or PR agency.
Excellent verbal and written communication skills in English.
Capable of understanding technical concepts with the ability to break these down into concise, easy to understand language.
Able to work within an ambiguous environment, prioritize and reconcile competing demands and resolve complex issues.
Excellent time management and organization skills with an ability to juggle short term deadlines and deliverables without compromising on accuracy or quality.
Impressive work ethic and comfortable working remotely.
Incredible attention to detail.
An undergraduate degree in Communications, Journalism, English, Anthropology, Sociology or other related subjects.
Nice To Have:
Passion for tech and blockchain – welcome all enthusiasm on crypto, NFTs, and other deep tech concepts.
An appreciation of the Oxford comma.
A curiosity and interest in the world around you.
About Us
Cardano Foundation has incredible employees from over 24 nationalities, across 3 continents which you will work collegiately to grow the Foundation. 
Here at Cardano Foundation's we are transparent, inclusive, passionate and innovative. As such our mission is to have a positive impact on global change and breed a harmonious working environment for our employees to flourish. 
Benefits:
Our employees have the flexibility and freedom to work from home with flexible working hours. 
All Cardano Foundation employees will have access to a personal annual learning budget dedicated to personal professional and personal development. 
A day a year is dedicated to a departmental team activity fun day out. 
Cardano Foundation gives the opportunity to its employees to dedicate a volunteering day to help the greater community or to be an expert in your field of work within the blockchain community. 
Employees are given additional day off for their birthday. 
Cardano Foundation also rewards days off as per established work anniversaries milestones.
Cardano Foundation strives to provide a diverse, inclusive and welcoming working environment. We are committed being a discrimination free organisation - including discrimination free space with regards to age, religion, race, nationality/ethnic origin, disability, sex, sexual orientation or gender identity.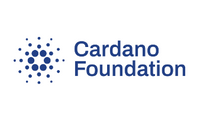 Our mission is to provide meaningful and accessible Cardano education for everyone.