HR - Generalist
Temporary, Part-time
Who We Are:
The Cardano Foundation is the independent, Swiss-based non-profit organisation responsible for stewarding the advancement of the public, permissionless blockchain platform Cardano. Our mission is to anchor the Cardano blockchain as a digital infrastructure for current and future financial and social systems so as to empower the social architects of the future. We aim to explain and address decentralisation risks for various stakeholders, while giving the Cardano community the tools and support necessary to leverage the Cardano infrastructure to solve world problems.
Based in Switzerland, the Foundation works to facilitate the use of Cardano in mission critical applications across a wide range of industries and markets, anchoring use cases in the off-line world and encouraging active on-chain participation and governance.
What You'll Be Doing:
We are looking for a versatile, talented and highly motivated HR Generalist to join our growing People and Culture Team! The role is part-time (50-60%) and is open to be fixed term contract of 6 months or a permanent role.
The ideal HR Generalist candidate will have worked in a dynamic and fast moving working environment. You will be responsible for HR operations support to our People and Culture team covering a globally decentralised workforce. 
'Put people first', support and empower employees and help facilitate their day-to-day work life.
Manage the employee life-cycle and administrate employee benefits; i.e communications, employee benefits, guidebooks, support talent acquisition, onboarding, transiting, training, off-boarding.
Provide support to employees on various HR-related topics such as leave, compensation and resolve any issue that may arise.
Maintaining digital files of employees and their documents, benefits and attendance records.
Generating and compiling HR metrics to ensure up-to-date reporting. 
Provide guidance to employees and line managers within the organisation on HR related issues throughout the full HR cycle.
Help manage and be part of all compensation related actions (payroll processing, salary review, pay scale grids, promotions etc)
Work close and collaborate with external stakeholders, authorities and outside vendors.
What We Look For In You:
Ideally CIPD qualified for a degree in HR, Business, Sociology, Psychology or similar.
2-5 years experience in HR / people operations roles within a dynamic organisation.
Fluency in English and German, both in oral and written communication.
Working knowledge of Swiss social security system, employee benefits processing, employee lifecycle management, communication skills, HR legislation and best practices.
Self-motivated, passionate, service-oriented with superior organisational skills and great follow through on tasks.
Strong computer literacy: experience in G-Suite applications is a plus.
Strong work ethic; a sense of initiative; ability to work in a fast-paced environment while meeting deadlines
Demonstrated understanding of evolving HR landscape and capability of supporting organisational change efforts
Strong accuracy, good attention to detail and excellent communication skills with the ability to communicate with individuals at all levels.
Nice To Have:
Knowledge or experience with Personio (HRIS)
Keen interest and/or experience in blockchain technology
About Us
Cardano Foundation has incredible employees from over 24 nationalities, across 3 continents which you will work collegiately to grow the Foundation. 
Here at Cardano Foundation's we are transparent, inclusive, passionate and innovative. As such our mission is to have a positive impact on global change and breed a harmonious working environment for our employees to flourish. 
Benefits:
Our employees have the flexibility and freedom to work from home with flexible working hours. 
All Cardano Foundation employees will have access to a personal annual learning budget dedicated to personal professional and personal development. 
A day a year is dedicated to a departmental team activity fun day out. 
Cardano Foundation gives the opportunity to its employees to dedicate a volunteering day to help the greater community or to be an expert in your field of work within the blockchain community. 
Employees are given additional day off for their birthday. 
Cardano Foundation also rewards days off as per established work anniversaries milestones.
Cardano Foundation strives to provide a diverse, inclusive and welcoming working environment. We are committed being a discrimination free organisation - including discrimination free space with regards to age, religion, race, nationality/ethnic origin, disability, sex, sexual orientation or gender identity.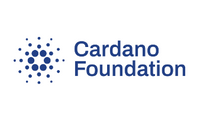 Our mission is to provide meaningful and accessible Cardano education for everyone.