Senior Legal Counsel
Who We Are:
The Cardano Foundation is the independent, Swiss-based non-profit organisation responsible for stewarding the advancement of the public, permissionless blockchain platform Cardano. Our mission is to anchor the Cardano blockchain as a digital infrastructure for current and future financial and social systems so as to empower the social architects of the future. We aim to explain and address decentralisation risks for various stakeholders, while giving the Cardano community the tools and support necessary to leverage the Cardano infrastructure to solve world problems.
Based in Switzerland, the Foundation works to facilitate the use of Cardano in mission critical applications across a wide range of industries and markets, anchoring use cases in the off-line world and encouraging active on-chain participation and governance.
What You'll Be Doing:
The Cardano Foundation legal team is looking for a motivated and enthusiastic person with a strong Swiss legal background and international outlook. You must be interested in IT, financial market technology and regulation. As well as, its application to real world use cases and building the next generation of public digital infrastructure. 
You will be working on Swiss and international regulatory questions and topics surrounding blockchain technology. You will also be helping to run, improve and supervise the Cardano Foundation's day-to-day operations. 
Develop legal content for various channels related to the intersection of financial market law and new technologies.
Assist management with the entire scope of legal questions from day-to-day operations.
Represent the Cardano Foundation in legal matters and proceedings.
Manage corporate housekeeping and foundation supervision matters.
What We Look For In You:
Swiss or German lawyer, relevant PhD welcome but not required
Minimum 3-5 working years experience after bar exam 
Background and keen interest in Swiss and international financial market regulation, not required, but ideally with experience in the Fintech or IT space
Experience in general contract law
Experience or interest in Swiss or German foundation law
Curious mind with general interest in IT and technological developments
Fluent in German and English, additional languages are a plus
Team player that is willing to adapt to a decentralised organisation with different time zones
A proactive, self-motivated, pragmatic individual with a solution oriented mindset
Strong interpersonal skills and the ability to work with people of all levels and disciplines.
Nice To Have:
Passion for technology and blockchain
Interest in things outside of law
About Us
Cardano Foundation has incredible employees from over 24 nationalities, across 3 continents which you will work collegiately to grow the Foundation. 
Here at Cardano Foundation's we are transparent, inclusive, passionate and innovative. As such our mission is to have a positive impact on global change and breed a harmonious working environment for our employees to flourish. 
Benefits:
Our employees have the flexibility and freedom to work from home with flexible working hours. 
All Cardano Foundation employees will have access to a personal annual learning budget dedicated to personal professional and personal development. 
A day a year is dedicated to a departmental team activity fun day out. 
Cardano Foundation gives the opportunity to its employees to dedicate a volunteering day to help the greater community or to be an expert in your field of work within the blockchain community. 
Employees are given additional day off for their birthday. 
Cardano Foundation also rewards days off as per established work anniversaries milestones.
Cardano Foundation strives to provide a diverse, inclusive and welcoming working environment. We are committed being a discrimination free organisation - including discrimination free space with regards to age, religion, race, nationality/ethnic origin, disability, sex, sexual orientation or gender identity.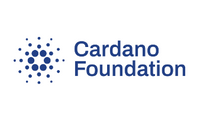 Our mission is to provide meaningful and accessible Cardano education for everyone.