Sr. Solution Architect and Project Delivery Lead
Who We Are:
The Cardano Foundation is the independent, Swiss-based non-profit organisation responsible for stewarding the advancement of the public, permissionless blockchain platform Cardano. Our mission is to anchor the Cardano blockchain as a digital infrastructure for current and future financial and social systems so as to empower the social architects of the future. We aim to explain and address decentralisation risks for various stakeholders, while giving the Cardano community the tools and support necessary to leverage the Cardano infrastructure to solve world problems.
Based in Switzerland, the Foundation works to facilitate the use of Cardano in mission critical applications across a wide range of industries and markets, anchoring use cases in the off-line world and encouraging active on-chain participation and governance.
What You'll Be Doing:
We are seeking a skilled Senior Architect and Project Delivery Lead in Vietnam to join our growing team. In this role at the Cardano Foundation you will be responsible for leading and managing our outsourcing development projects and be the main interface between our internal product management and development teams and the external service providers. This role is key when it comes to ensuring a timely delivery of high quality software products we build together with our partners to foster industry adoption of the Cardano blockchain by providing the appropriate tools different industries and institutions can build on in order to help lead the world into a decentralized, fair and sustainable future.
The ideal candidate has solid experience and a proven track record of working in the role of a senior solution architect or technical project delivery lead and successfully shipped complex IT products. Solid understanding of Blockchain technology is a must. Knowledge of the Cardano blockchain and its developer ecosystem is an asset..
We are looking for an experienced Tech Lead with a passion for building and operating applications in the blockchain domain, strong delivery management as well as communication skills in both Vietnamese and English. 
Work closely with our Product Management and Development team to define and align on product requirements, delivery processes and timelines.
Be the main person responsible for managing the outsourcing activities with our partners in Vietnam to ensure a timely delivery of all development projects according to our quality standards.
Translate business requirements into technical requirement specifications, acceptance criteria and development tasks, in close collaboration with the respective software architects, developers and UX designers
Keep track of and report the project status to the internal product management team including the Director of Engineering.
Support in any clarification needed on technical and business level between the outsourcing partners and the internal teams.
Manage triage of issues/defects and keep the team concentrated on sprint deliverables. Escalate any issues in a transparent and empathic manner with all stakeholders involved.
What We Look For In You:
Proven experience of driving business analysis in complex technical environments and the perspective to achieve consistency/coherence across technical solutions
Proven track record of managing the project delivery among the complete lifecycle in settings with multiple stakeholders.
Seven years experience in the IT industry and more than 2 in blockchain or related fields. 
Experience in day to day management of software delivery through supplier relationships
Knowledge of blockchain technology and having applied this knowledge in industry projects.
Solid understanding of cryptographic algorithms like asymmetric encryption, digital signatures and cryptographic hash functions.
Mastery of software lifecycle tooling like JIRA/Confluence
Solid understanding of software development processes
A structured problem solving approach and dedication to detail and quality are an absolute must.
Strong communication skills in English and fluent in Vietnamese, ensuring clarity of requirements to the members of the team and outsourcing partner.
You are kind and respectful of others' opinions and you are open and act with integrity when engaging in academic or technical discussions.
Self motivated, independent and well organised. Someone who works well on her own and with a team.
Nice To Have:
Knowledge of the Cardano blockchain and its characteristics and developer ecosystem.
About Us
Cardano Foundation has incredible employees from over 24 nationalities, across 3 continents which you will work collegiately to grow the Foundation. 
Here at Cardano Foundation's we are transparent, inclusive, passionate and innovative. As such our mission is to have a positive impact on global change and breed a harmonious working environment for our employees to flourish. 
Benefits:
Our employees have the flexibility and freedom to work from home with flexible working hours. 
All Cardano Foundation employees will have access to a personal annual learning budget dedicated to personal professional and personal development. 
A day a year is dedicated to a departmental team activity fun day out. 
Cardano Foundation gives the opportunity to its employees to dedicate a volunteering day to help the greater community or to be an expert in your field of work within the blockchain community. 
Employees are given additional day off for their birthday. 
Cardano Foundation also rewards days off as per established work anniversaries milestones.
Cardano Foundation strives to provide a diverse, inclusive and welcoming working environment. We are committed being a discrimination free organisation - including discrimination free space with regards to age, religion, race, nationality/ethnic origin, disability, sex, sexual orientation or gender identity.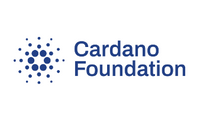 Our mission is to provide meaningful and accessible Cardano education for everyone.